Pete Davidson Crashes SUV While Leaving His Stand-Up Comedy Show
October 2, 2023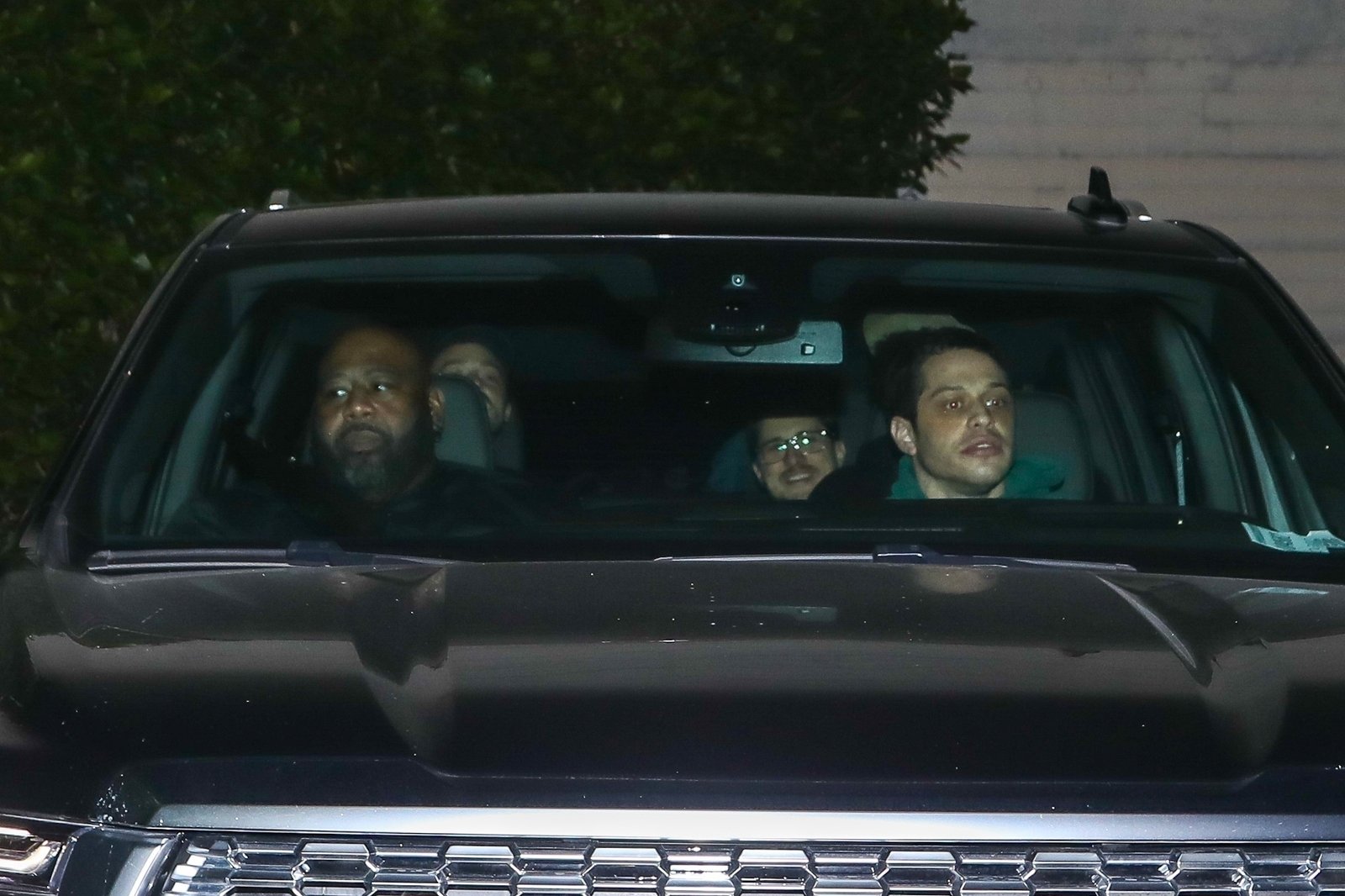 Pete Davidson, The man who rizzes everyone up, has crashed the side of his car after leaving his stand-up comedy show which was held at The Wiltern in Los Angeles on Saturday night.
The King Of Staten Island star hosted an afterparty during his 18-month diversion program following a reckless driving charge. When he left around 10 p.m., an eyewitness saw him swipe his car against the side of a wall while exiting the venue.
The photos also highlighted several scratch marks that covered a side of his SUV from the previous door to the beginning of the rear wheel. The source exclusively told Page Six that onlookers didn't recognize that it was Davidson until he got out of the car, and everyone shouted upon hearing the happening.
The pictures show that Davidson was driving with four others when this accident occurred. The source recalled fans finding out it was Davidson and screaming, "Oh s–t, that was Pete!''
It appears Davidson was holding a cigarette in his right hand, too. How cool is that?
At one point, The Saturday Night Live alum, wearing a green hoodie, held one hand up to his face to shield any sort of paparazzi flashes.
Sources told Page Six that Machine Gun Kelly and Ruby Rose were also in attendance at the event, but they had all left before Davidson and were not photographed in his car alongside him.
This isn't the first time Pete Davidson has encountered a car crash. The "King of Staten Island" actor has also crashed into a Beverly Hills home in March.
Reports surfaced that Davidson lost control of his car after he had hit a fire hydrant while traveling "at a high rate of speed" at around 11 in the night. The collision resulted in Davidson's vehicle flying into the side of a residential home close to the junction. Several parts of the car appeared to be destroyed, but luckily, airbags were deployed, and nobody was hurt.
Read More By Us:
How Streaming Services Became What They Sought To Destroy