Logitech G513: Mechanical Gaming Keyboard for Veteran Gamers
September 27, 2023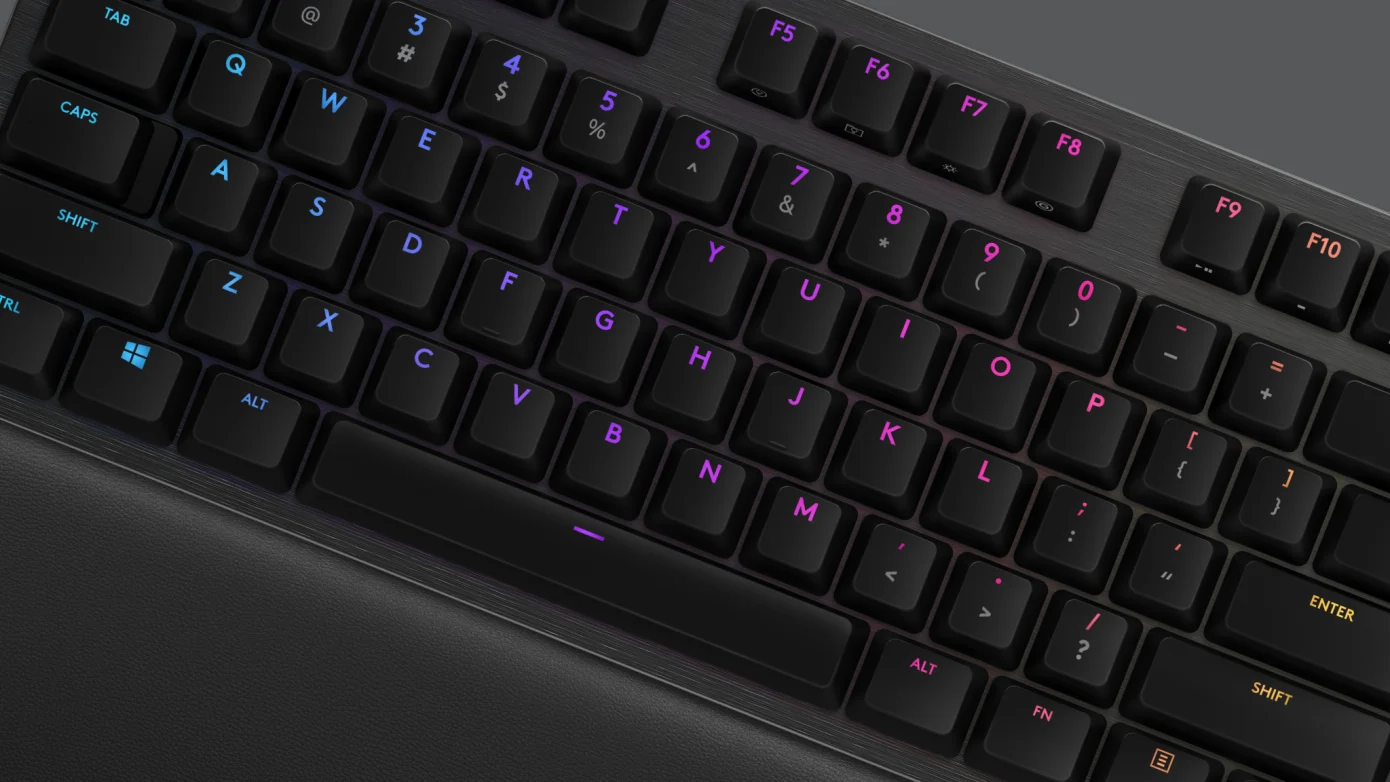 Logitech G513 is a high-end gaming keyboard that fulfills all your gaming needs. It has fantastic quality and would give you a luxury experience.
Key Takeaways:
Logitech G513 is a Backlit Mechanical Keyboard and has many use features such as Programmable Macros.
It is made of aluminum alloy and provides a very sturdy build.
The keyboard has RGB lights and the lights can be configured via Logitech G HUB software.
The keyboard is kind of expensive, priced at $149.99.
Features Of Logitech G513
GX Mechanical Switches: You can choose between three GX Switches. Blue, Red, or Brown. Each switch has a different feel and sound. You can try them and see which one suits you.


RGB lighting: The keyboard has customizable per-key RGB lighting to sync with your other Logitech G devices. You can choose from 16.8 million colors and various effects using the Logitech G HUB software. You can also create your lighting profiles or use the default presets.


Detachable palm rest: The keyboard has a memory foam palm rest that provides comfort and support for your wrists. The palm rest is soft and breathable, and it can be easily removed if you prefer a more compact setup.


Aluminum-alloy construction: The keyboard has a sleek and sturdy design with a brushed aluminum-magnesium alloy top case. Therefore, the keyboard is rigid and durable and has a minimalistic look that fits any gaming setup.


USB passthrough: The keyboard has a USB 2.0 passthrough port that you can use to connect your mouse, headset, or other devices. This way, you don't need to reach behind your PC to plug in your peripherals.

Programmable macros: You can use the G HUB software to assign custom macro commands to the function keys (F1-F12). This would allow you to execute complex actions by pressing a single button.


Dimensions:
-Height: 3.5 cm
-Width: 44.5 cm
-Depth: 13.2 cm | Depth with palm rest: 21.9 cm
-Weight 1.14 kg
-Cable Length 6.6 ft
Additional Information
Low Latency (1.9 ms)
The Logitech G513 has some extremely low latency, in other words, there won't be any visible delay while you are typing or gaming.
In The Box
Inside the box you have
Logitech G513 Keyboard
Palm Rest/ Wrist rest
Gaming Keycaps
Keycap Puller
User Manual
Pros and Cons of Logitech G513
Pros
Three types of GX switches

Customizable RGB lighting

Backlit

Aluminum alloy construct for more excellent durability and elegant design
USB Passthrough
Programmable Macros
Cons
Expensive when compared to other gaming keyboards
Macros only programmable on function keys
No dedicated volume or media controls
No wireless connectivity
Keycaps are made of ABS plastic, which will absorb oil from your fingertips over time.
Final Thoughts on Logitech G513
In conclusion, the Logitech G513 Backlit Mechanical Gaming Keyboard is an excellent choice for gamers who want a high-quality mechanical keyboard with customizable switches, lighting, macros, and keycaps. In addition to that, it has a sleek and sturdy design, a comfortable palm rest, and a USB passthrough port. However, it is also pricey, lacks media keys and volume controls, and does not have wireless connectivity. You can buy it on Logitech's Website or Amazon.
FAQ
Q: Does the keyboard have a palm rest?
A: The keyboard certainly has a detachable palm rest, which you can detach for a better compact setup.
Q: What material is the keyboard made of?
A: The keyboard's top case is made of aluminum alloy, while the bottom frame is a sturdy plastic. However, the keycaps are made of ABS plastic.
Q: Does the keyboard have programmable keys?
A: You can program the function keys (F1-F12) to any macro command using the G HUB software. However, there aren't any separate programmable keys.
Q: Does the keyboard have RGB lighting?
A: Yes, the keyboard has RGB lighting. You can customize the illumination with the Logitech G HUB software. Moreover, the RGB lights can be customized per key.