Enotria: The Last Song Is A Souls-Like Inspired Title Arriving On Major Consoles In 2024
September 24, 2023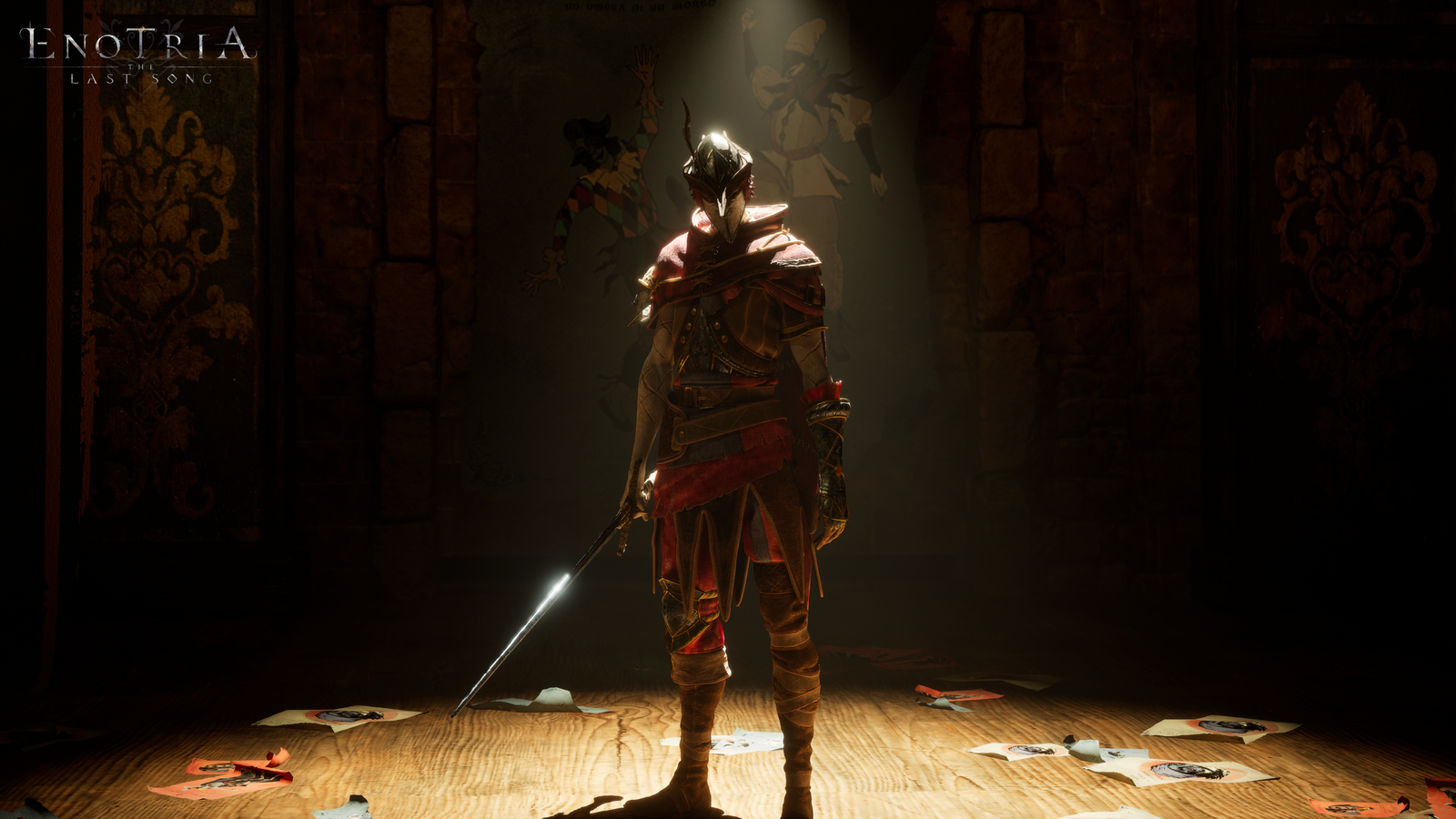 Enotria is a roleplaying adventure game created by Jyamma Games, which is set to release in 2024 on multiple gaming platforms such as the PlayStation 5, PlayStation 4, Xbox One, Microsoft Windows, Xbox Series X, and Series S.
About the game:
"Enotria: The Last Song" presents an exhilarating Soulslike adventure unfolding in a radiant realm brimming with inspiration from Italian folklore.
(If you don't know, A "Soulslike" game is a subgenre of action role-playing games that draws heavy inspiration from the "Souls" series, particularly games like "Demon's Souls," "Dark Souls," and "Bloodborne"!)
Within this world, the Canovaccio is an eternal play that keeps all existence within an unnaturally stagnant state. You will be playing the Maskless One. You alone defy predetermined roles, wielding mastery over your own fate.
Your mission: conquer the formidable Authors responsible for this plight and liberate the world from its stagnant state, harnessing the formidable power of Ardore. In this game, you will become the Mask of Change.
Our opinion:
Enotria: The Last Song appears to have a lot of promising elements that might make it an intriguing addition to the souls-like genre for us. However, it's still in its early stages of development. The game's standout feature is its stunning visual style, which contrasts sharply with the grim aesthetics of soulslike games.
The vibrant landscapes, colorful tapestries, and lively city of Quinta create a unique and refreshing atmosphere. But it seems as if the concept of "soulslike" might just be overused in the gaming industry.
So how will the developers make this game stand out in a different lighting other than just its visuals?
While Enotria incorporates many familiar souls-like mechanics such as stamina-regulated combat, challenging enemies, and resource collection, it introduces some innovative elements.
The Masks, which offer distinct playstyle traits, hint at a potential class system not typically seen in the genre. Additionally, the Mask Line's special abilities add depth to combat, although their charging mechanics may need a little refinement.
Overall, Enotria shows promise in reinvigorating the souls-like formula, emphasizing aesthetics and potential gameplay innovations. However, further development and fine-tuning will be necessary to determine whether it truly stands out as a great addition to the genre.
Other articles :