Everything You Need To Know About Humane's AI Pin
November 9, 2023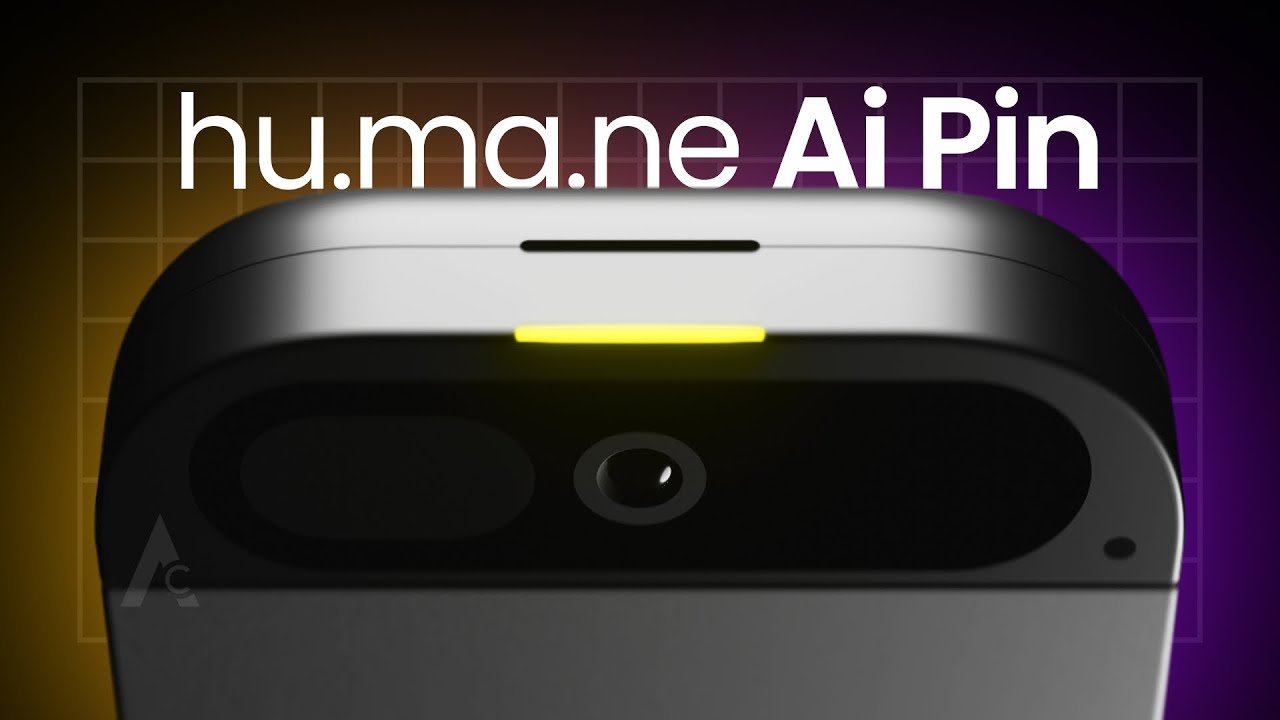 Humane has been teasing their AI pin for quite some time. Now, it is set to launch today, 9th November 2023, so let's take a look at everything we know about Humane's first product.
Humane first announced the AI pin in June of 2023, labelled it as the future of smartphones, and showcased the pin on multiple occasions. Recently, some documents were leaked, which gave us a better insight into what this next-gen technology is capable of doing, so let's dive into everything you need to know about humanes AI pin.
Everything we know so far
According to leaked documents, the pin is going to be priced at $699, and there is going to be a $24-a-month subscription fee. The pin will come with a new sim, which is going to be backed by T-Mobile's network and will be able to access AI models like Chat-GPT.
The pin is going to be a small square-shaped device that will be able to attract your clothes with the help of a magnetic clip. The clip will also work as a battery pack, and the pin will have swappable batteries so that you can use the pin throughout the day without caring about its batteries running out. As per the leaks, the pin will be shipped with two extra batteries, and users will be able to buy more batteries from the humanes website.
A Qualcomm Snapdragon processor will power the pin and will feature a camera and a depth and motion sensor to track and record the surroundings. The pin will also have an in-built mic and a speaker called a "personic speaker."
This device is printed merely meant to be a voice-based device, but it will also have a green laser projector that will project info into the palm of your hand; you can also use the pin using hand gestures or use the laser projector to project keyboards and trackpads.
For privacy reasons, the camera and mic will not always record or listen to your conversations; instead, the users will have to activate them manually. The pin will also have a trusted light that will turn on whenever it's recording your voice.
The pin will run on Humane's new operating system, Cosmos OS. This new OS is designed in a way that it can work seamlessly with the pin and can pull up different AI models or tools as you need them. As the pin is so small in size, it will not have internal storage. Instead, the pin will have cloud storage for storing all your data, and you can access this stored data in some kind of "Humane. centre" portal.
The pin will also have the ability to write messages and emails that sound like you. It can achieve this by reading and listing your conversations, but only if you allow it to. It can also translate languages, summarize the emails you receive, identify food using its camera and provide you with its nutritional value.
The pin will also support the tidal music streaming service and will feature an "AI DJ" that will pick music based on your mode and will also offer AI-centric photography features.
As per some reputable sources, Humane plans to launch a wide range of products that will work with the pin to make users' lives easier. These products will include things like AR glasses, earbuds and smart watches, making a whole humane Eco-system.
Final thoughts
Humane is set to launch the pin today, and that's when we can get the answers to most of the questions and get some additional detail. Let's hope that this launch event goes as planned and we get to see more new and exciting products from Humane.
Read More:
Omegle Is Shutting Down 14 Years After Its Launch
Musk's xAI Is Ready To Launch Its First AI Model To Select Group